Website/blog/gallery
http://fancymelody.canalblog.com/
Favorite Lolitas styles
Sweet lolita, gothic lolita, musical lolita... old school lolita ; D
How long have you been interested in Lolita?
For 4/5 years but I started to buy and wear the fashion since 3-4 years only.
Was was your first Lolita piece?
A blue Btssb skirt, a Karami from 2007.
What was your first dream dress, and did you ever manage to get ahold of it?
It was a pinafore dress from a Meta Special Set, a musical one with music notes embroideries, in white x black. It is the dress that made me wearing lolita and... it was my first lolita dress ever : D
What makes you like old school lolita?
I started lolita since I discovered Btssb; I just felt in love with their dresses, their simples and sweet prints. In think it was in 2006-2007. Now again, it just want dresses from this period.
What about old school lolita do you wish would stay in the past forever?
Umm... Platform and simple shoes, without any deco, tuny straps, bows, etc. They broke the "doll" concept, that should be delicate, nice... to me, of course.
What are your favorite memories from Lolita times past?
The nice community where no one talks in your back; nice and simples coordinations and no "hey, look at me, I am wearing a non-lolita item, i'm so special!".
Some pictures of me in old school and... non-old school lolita.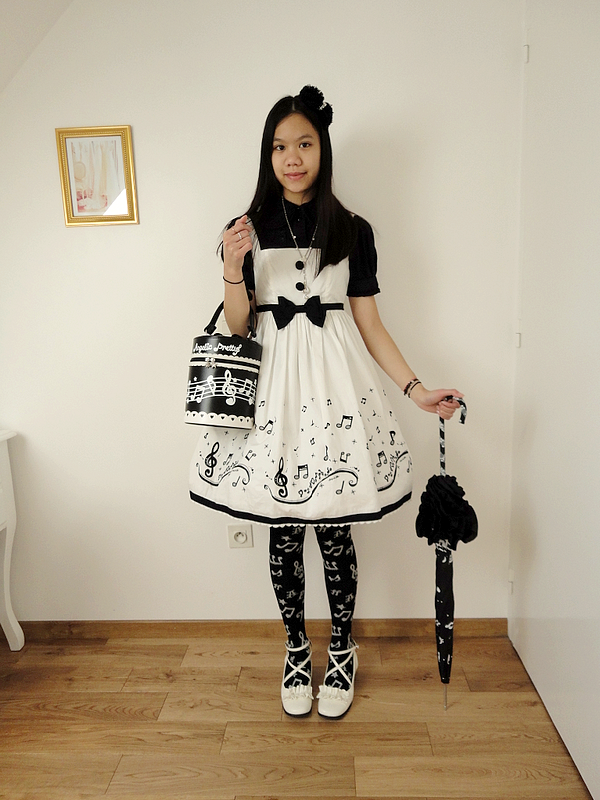 My Meta dream dress <3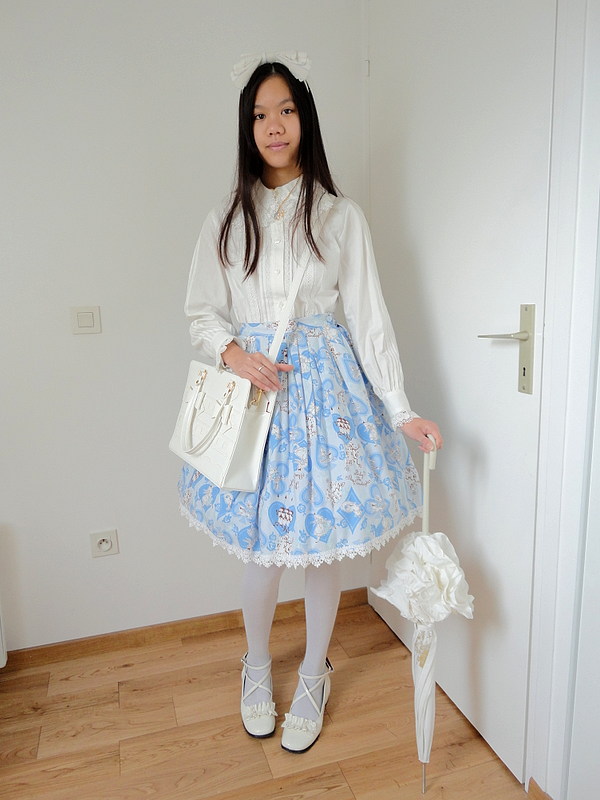 Old school I would wear: a coloured piece (dress, jsk, OP) with all white accessories.
My only real old school dress (I unfortunately sold it...).
Thanks for reading,
xoxo,
Sam
Hi all! I am Sam, a french 18 year old lolita. I like not far from Paris, just next to Disneyland. I'm not a bug fan of communities but I just HAD TO join this one and post, since I like old school so much! Btssb is my favorite brand ever, and old school by Btssb is my inspiration in the fashion. I used to wear non-lolita items with lolita and create new styles, as cowboy lolita but I think that lolita should stay simple as before. I don't have a lot of clothes but now, I try to get basics.